COMMUNITY
Read
Double Breasted Loose Fit Check Pattern Knit Coat (Ivory)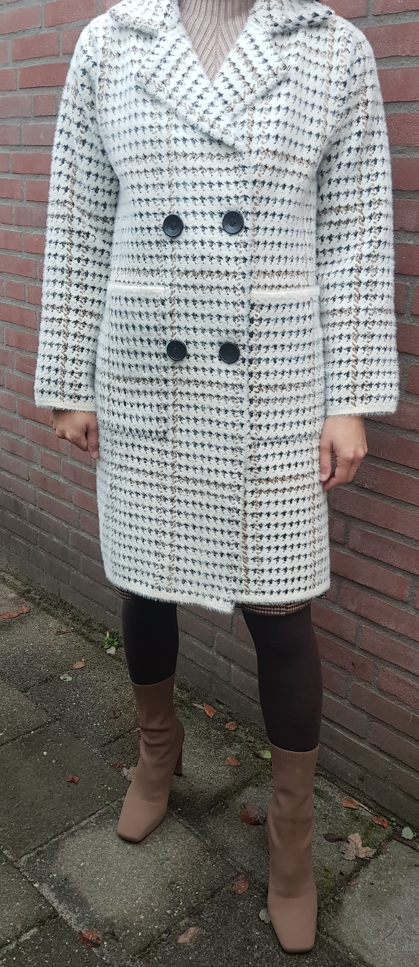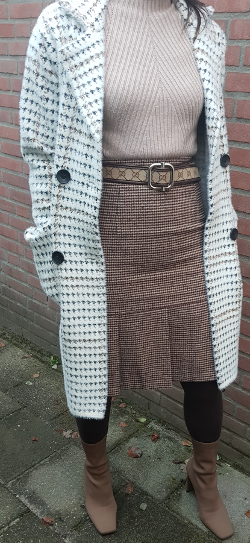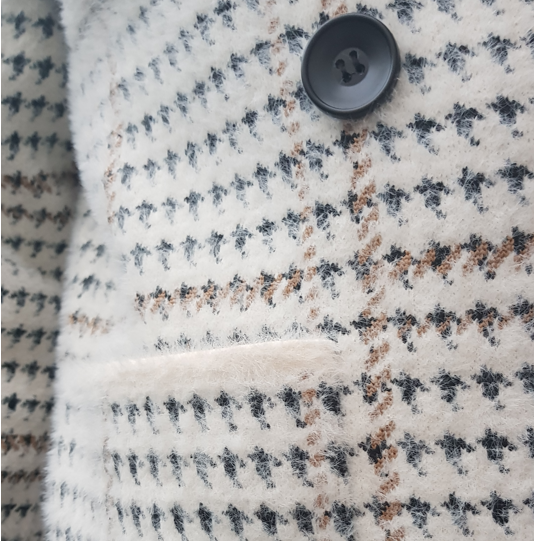 Product:
Double Breasted Loose Fit Check Pattern Knit Coat
Color:
Ivory
Size:
Free
My aprox. lenght:
165cm
My sizes:
EU34 ( XS), IT38-IT40, FREE, S-M
General:
I love the style of this coat. Love the patterns and colorway.
The coat is not light but has a very nice weight to it as you can expect from the materials.
The coat is best worn in the autumn season or when the winters are mild. The coat in itself does not give enough warmth for very cold weather conditions.
You would need to wear a thick war sweater and/or good thermal clothing underneath when it's cold.
Sizing:
The sizing is very nice. It's big enough to wear some layers of clothing underneath. I like to wear jackets/blazers and that can be very annoying when you have fitted coats.
This one is fantastic for layering. The lenght is also perfect.
---
List of posts

| No. | Product | | Content | Score | Name | Date | Hits |
| --- | --- | --- | --- | --- | --- | --- | --- |
| 403 | | photo review | | | Ppy | | 28 |
| 402 | | photo review | | | Ppy | | 21 |
| 401 | | photo review | | | crossfire | | 35 |
| 400 | | photo review | | | Meyeon Kim . | | 66 |
| 399 | | photo review | | | Meyeon Kim | | 62 |
| 398 | | photo review | | | Christy Wang | | 137 |
| 397 | | photo review | | | Valerie Rodarte | | 185 |
| 396 | | photo review | | | crossfire | | 861 |
| 395 | | photo review | | | crossfire | | 728 |
| 394 | | photo review | | | crossfire | | 649 |
| 393 | | photo review | | | Minna | | 831 |
| 392 | | photo review | | | Minna | | 789 |
| 391 | | photo review | | | flora1969 | | 894 |
| 390 | | photo review | | | Rini | | 546 |
| 389 | | photo review | | | swanprincess82 | | 986 |